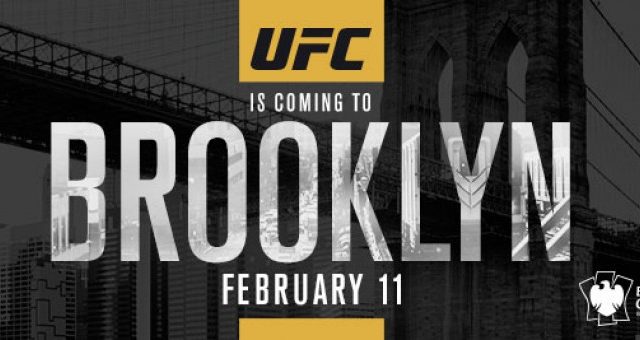 UFC 208 has a title fight and a possible main event, now that the UFC announced that Holly Holm will fight Germaine de Randamie for the first women's featherweight championship. Here are more fights we'd love to see on this card.
Jose Aldo vs. Max Holloway
Rumor has it that
this fight is already in the works
, and it would make a spectacular main event. Holloway has been on a tear for years, and now that he's the interim champion, he deserves a shot at the real belt. While Aldo suffered a brutal knockout against Conor McGregor, he rebounded against Frankie Edgar at UFC 200, showing that he's still a high-level fighter. These two both have excellent striking, so expect fireworks when they throw down.
Khabib Nurmagomedov vs. Tony Ferguson
With Conor McGregor sidelined for the time being, it makes sense to have the two top contenders in the lightweight division fight. Both have a legitimate claim as the best lightweight in the world, while having markedly different styles, and
neither one is particularly fond of the other
.  Nurmagomedov is a powerful grappler who takes his opponents down and sucks the life out of them with brutal ground and pound and submission attempts.
At UFC 205
, Nurmagomedov must have felt disrespected when he was placed on the preliminary card. It would be nice to see the #2 ranked lightweight in the world (only behind McGregor) back on the main card.  Ferguson is wild, unpredictable, and unorthodox, but there is method to his madness, and he frequently picks up highlight reel knockouts and submissions. Whether or not this fight is for an interim title, it needs to be scheduled for five rounds so the fans get their money's worth.
Robbie Lawler vs. Nick Diaz
Tyron Woodley has been asking for a Nick Diaz fight, but it would be better to see him settle the score with Stephen Thompson first. In the meantime, a Lawler vs. Diaz fight promises spectacular violence, and gives Lawler the chance to avenge a knockout loss from over 12 years ago at UFC 47. Both fighters love to strike and have no problem mixing it up. With Lawler and Diaz both coming off a loss (multiple losses in Diaz' case, although that never seems to stop him from getting big fights), this fight could position one of them as a contender in the welterweight division.
Michael Bisping vs. Georges St. Pierre
Bisping
wants to fight early in 2017
. St. Pierre has wanted to fight for a while now, as long as he gets paid what he feels he's worth. While Yoel Romero deserves a middleweight title shot, St. Pierre moves the needle much more, and this fight is full of built-in storylines. Bisping tries to take out another UFC legend. St. Pierre attempts to win a title in a second weight class, and tie the man who just broke his UFC wins record. This fight makes UFC 208 a must-see.